Join us for one of our free webinars!
Kepler College regularly offers free monthly webinars on astrological events, techniques, and the practice of astrology. You can browse our current webinars below. Click to register and get the Zoom link. If you would like to inquire about presenting a free webinar with us, please contact marketing@keplercollege.org.
We hope to see you in the Zoom room soon!
Thank you to all of our generous donors who have contributed to our free monthly webinars. We are able to bring the astrological community high quality free content because of you. 
If you would like to donate to the series, please click here. Any amount is helpful.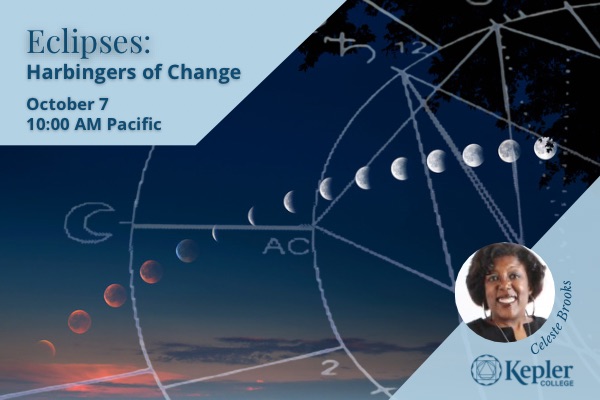 Eclipses are intensified new and full moons. These evolutionary cycles bring sweeping change. When our chart is activated, solar eclipses usher in surprise new beginnings. At lunar eclipses, an internal push often leads to life-changing decisions or the choices of others impacting us.
Register now »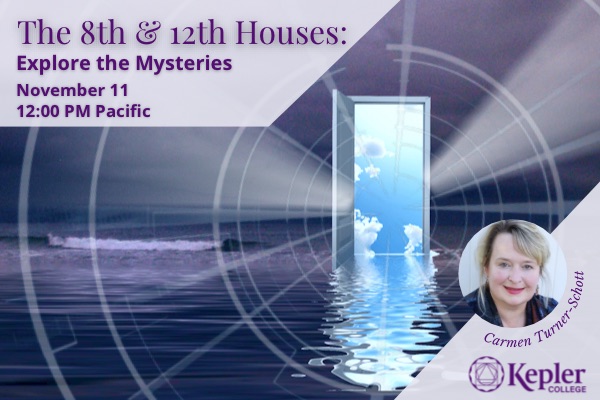 Gain a deeper understanding of the eighth and twelfth astrological houses and discuss real-life experiences of individuals with natal placements in these houses. Achieve a greater knowledge of planetary placements in the eighth and twelfth houses, related karmic issues and themes, and discuss consulting strategies for clients with these placements.
Register now »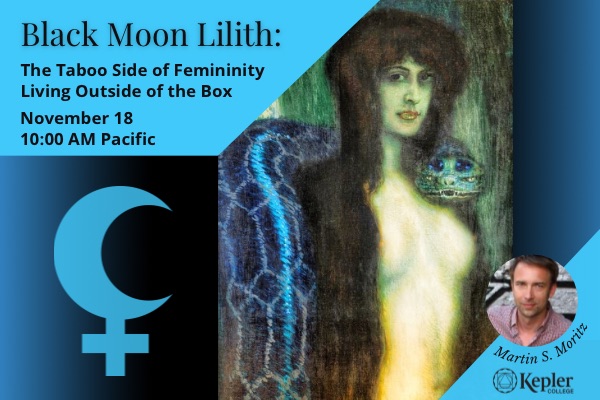 An examination of the Lilith myth and it's influence on culture, relative to gender roles, and a discussion of this archetypal energy in the context of astrology. This presentation prefaces a workshop Martin Moritz will conduct on Black Moon Lilith in natal chart interpretation.
Register now »