Welcome to
Kepler College
Guiding you through 5,000 years of astrology.
Voted Favorite Astrology School at the ISAR conference
Do you have questions about Kepler College classes, workshops, or diploma programs? Join faculty members for a live q&a session, and find out how Kepler College can enrich your astrological knowledge and prepare you for a career as a professional astrologer. Chart your course in Astrology today.
Explore More »
Welcome! Click below and begin your Astrological journey at Kepler College. Our Courses Page is where you'll learn more about our Diploma and Certificate Programs, as well as our workshops and free educational webinars.
Kepler College is one of the longest-established schools of Astrology in the United States, founded in 1992 and named in honor of the 16th-century Astrologer, Astronomer, and Mathematician Johannes Kepler. Kepler College draws students worldwide seeking the best in quality Astrological education. Unlike astrology schools limited to one guru serving as the solo teacher, Kepler College offers a broader perspective. Our school includes many highly-qualified Astrological instructors, all passionate about guiding students through their educational journey.
In August 2022, Kepler was honored with the award of Favorite Astrology School, voted by a peer community of international astrologers, at the ISAR (International Society of Astrological Research) conference in Westminster, Colorado. 
Kepler College is a registered 501(c)(3) with a dual governance system, allowing us to meet the needs of our students while maintaining a vibrant and flourishing learning community. The leadership of Kepler College consists of a Board of Directors and an Administration Council, and a group of instructors who are experienced, professional Astrologers.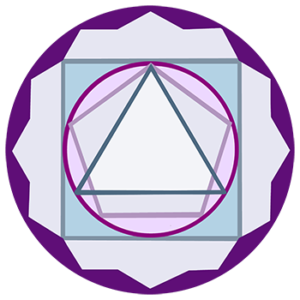 What Our Students Have to Say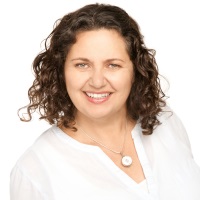 Donna Young is a professional astrologer practicing a fusion of traditional and modern techniques. She is immersed in the astrology community at all levels, lecturing locally and internationally, and helps to organize a biennial conference in Alberta, Canada. Her favourite thing (yes, favourite with a "u" because she's a Canadian and uses "proper" English) is getting people excited about astrology, and holds hope that it will one day be understood and accepted broadly enough that it returns to its roots as an essential part of education. Donna is a graduate of the former Kepler College degree program and a faculty member in the Fundamentals Certificate program. She has kept things running behind the scenes as Director of Operations and Chief Mole Whacker, and is now the President of Kepler College. Believing in the importance of professionalism in astrology, Donna served as an OPA board member, is a peer group leader, a contributing author to The Professional Astrologer, and is OPA's western Canadian Satellite Representative. A city dweller for many years, she has returned to her roots in rural Alberta. As a Cree Metis, she is fascinated by indigenous star culture, and gardens using the cycles of the moon as her guide.