The Kepler College Board of Trustees helps guide the college in its development, strategic planning and financial soundness. Board members have a passion for both astrology and the promotion of excellence in astrological education.  The individuals involved with Kepler College are a varied group, from administration to volunteers. We live throughout the United States and around the world. Some have over 40 years of experience practicing astrology and others are relative newcomers. We all care about promoting quality education and professionalism.
Meet the Executive Committee
Omari Martin, Chair
Denise Menton, Vice-Chair
Tamira McGillivray, Treasurer
Vanessa Lundborg, Recording Secretary
William Morris, Chair, Policies & Procedure Committee 
Kerri Holloway, Chair, Vocational Schools Committee 
Bruce Scofield, Board Member
Kay Taylor, Board Member
Rick Levine, Board Member
Meet Our Current Board Chair
Omari Martin, MAFM, LPMAFA, NCGR-PAA I is a certified professional astrologer and a life member of the American Federation Astrologers (AFA), President of The Friends of Astrology, Inc., Treasurer of the Astrology News Service, and Chairman of the board for Kepler College. He has a Level I certification through the National Council of Geocosmic Research Professional Astrologer Alliance. He is a life member of the Organization for Professional Astrology, a certified teacher with the Church of Light & Brotherhood of Light lessons, and a certified integrative NLP practitioner through the Association for Integrative Psychology.
His academic credentials include a Bachelor of Business Administration & Accounting degree from Howard University and a Master of Accounting and Financial Management degree from Keller Graduate School of Management. He is currently pursuing a Doctor of Philosophy in Business Management specializing in Accounting at Capella University. He is the owner of SOULAR WISDOM a human personality and behavior consulting business that focuses on Natal and Electional Astrology and ASTROPRENEURSHIP® that provides consulting and coaching services to astrologers and other entrepreneurs for business development, profitability, and long-term strategic growth. He is an adjunct professor of accounting & finance at Harold Washington College in Chicago, IL.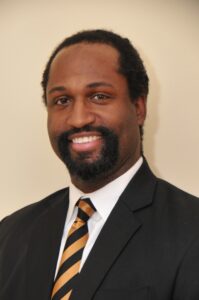 Margaret Nalbandian – founder of Kepler College and instigator of the first meeting in 1992, incorporation in 1993, obtaining non-profit status and the beginning of course development
Joanne Wickenburg – brought us through our first authorization and opening for classes in 2000
Carol Tebbs – worked for a year from 2003-2004 to stabilize our finances and move toward the future
Nico March, Jr. – helped with development for a short time during the academic phase 2004-2007
Robert Hand – guided the board through the transition from academic to general astrological courses from 2007-2016
Christine Arens – after being on the board for many years, she helped us during our restructure and re-visioning in 2016-2018
Nicholas Campion – who helped inspire us toward educational excellence for 9 years
Mark Douglas – without whom Kepler would not have survived its early years
Kelli Fox
Shirley Huson
Stephen James
Rick Levine
Gary Lorentzen – who helped design the initial curriculum
Roxana Muise – who never flagged in her support and promotion
Michael Munkasey
Laura Nalbandian
Enid Newberg
Frances Rackow
Linda Sherwin
Georgia Stathis – a steady guide for our business and strategic development
Martha Taub
Carol Tebbs – without whom Kepler would have floundered in its early academic life
Robert Williams