Welcome to
Kepler College
Guiding you through 5,000 years of astrology.
Curious about the latest? Click below to explore current courses, free educational webinars, and workshops at Kepler College.
Welcome! Click below and begin your Astrological journey at Kepler College. Our Courses Page is where you'll learn more about our Diploma and Certificate Programs, as well as our workshops and free educational webinars.
Kepler College is one of the longest-established schools of Astrology in the United States, founded in 1992 and named in honor of the 16th-century Astrologer, Astronomer, and Mathematician Johannes Kepler. Kepler College draws students worldwide seeking the best in quality Astrological education. Unlike astrology schools limited to one guru serving as the solo teacher, Kepler College offers a broader perspective. Our school includes many highly-qualified Astrological instructors, all passionate about guiding students through their educational journey.
Kepler College is a registered 501(c)(3) with a dual governance system, allowing us to meet the needs of our students while maintaining a vibrant and flourishing learning community. The leadership of Kepler College consists of a Board of Directors and an Administration Council, and a group of instructors who are experienced, professional Astrologers.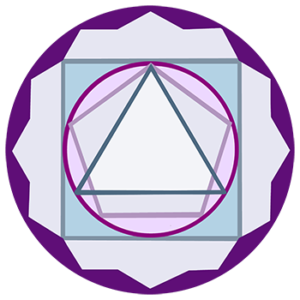 What Our Students Have to Say
About Kepler College
"As one who holds two graduate degrees from accredited universities, I can say with some certainty that Kepler's curriculum is current, comprehensive, and most importantly, interesting!"
Memorable Moment
A memorable moment in Kepler was the first day of class with the enthusiasm and excitement I felt as I embarked on this journey that has turned into a passion.
Excited to be a part of the Kepler Family
"After many, many years of studying astrology on my own, I was so excited to find Kepler's online diploma program. It was really the only way I would ever have been able to complete such a program, since I live in Alaska most of the year."
Trusting the Astrology
"My Kepler education gave me the skills to "trust the astrology". If the story of a chart doesn't make sense at first, I don't need to stress. I can confidently put any doubts aside and go back to the foundations for a professional delineation that's spot-on. "
Ali Gully is the voice and visionary behind Ascent Astrology. She blends her background in therapy and passion for Hellenistic astrology into her work. With a BA in Political Science, a MSW from Tulane, and a MA in Organizational Psychology, Ali uses the person-in-environment approach when working with clients and organizations. She taught many classes in crisis management, self-care, ethics, as well as the basics and predictive methods of astrology. Ali is a strong proponent in astrological pedagogy and apprenticeships; she has mentored under Maureen Leininger, Kelly Surtees, and April Elliot Kent. Ali is a member of several professional astrological organizations including the AFA, OPA, ISAR, AFAN, and NCGR.